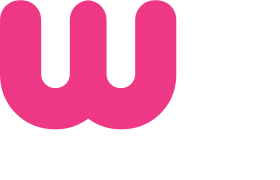 Legal Notices
Privacy Policy
W3 Applications is committed to preserving the privacy of all visitors to http://w3a.co.uk and its associated websites.
Please read our full privacy policy which can be found
here
.
Website Terms and Conditions
This Site is owned and controlled by W3 Applications The information and data on this Site is subject to revision without notice and W3 Applications may revise the Terms & Conditions at any time by updating this notice. By accessing and/or browsing the Site, you are acknowledging and agreeing that:
1. All intellectual property rights in and to the Site are the property of W3 Applications and you agree not to copy, reproduce, transmit, distribute or create derivative works of any part of the Site for commercial gain, nor assist any third party to distribute or commercially exploit all or any part of the Site. In the normal course of browsing through the site W3 Applications agree to your printing or downloading to a stand-alone personal computer extracts for personal use provided both that W3 Applications is the acknowledged source including the reference http://w3a.co.uk and that W3 Applications may revoke this permission at any time.
2. The Site is provided on an "as is" and "as available" basis and W3 Applications makes no express or implied warranties or representations in relation to it. This includes, without limitation, any implied warranties or representations of satisfactory quality, fitness for a particular purpose, availability, completeness or accuracy.
3. W3 Applications shall not be liable for any loss or damage arising from, or in any way connected with, your use of the Site or any information contained or derived from it (even where W3 Applications has been advised of the possibility of such loss or damage). This includes, without limitation, any damage for loss of profits, loss of information, or any other monetary loss.
4. W3 Applications shall not take responsibility for the availability or content of any external sites or resources to which it has hyperlinks and might not endorse or approve of any material on sites linked from or to this Site. In particular you should note that Home Pages of Branches affiliated to W3 Applications are individually responsible for their content and expression of opinions. W3 Applications does not take responsibility for the content of or opinions expressed in any external Branch site and might not endorse or approve of all or any material on the site.
Copyright
All Web site design, text, graphics, the selection and arrangement thereof, and all software compilations, underlying source code, software and all other material on this Web site are copyright W3 Applications and its affiliates, or their content and technology providers. ALL RIGHTS RESERVED.
Permission is granted to electronically copy and to print in hard copy portions of this Web site for the sole purpose of placing an order with W3 Applications or using this Web site as a shopping or learning resource. Any other use of materials on this Web site--including reproduction for purposes other than those noted above, modification, distribution, or republication--without the prior written permission of W3 Applications is strictly prohibited.
Trademarks "W3 Applications", the W3 logo, the dog image, "W3 Web Manager", "W3 CMS", "W3 Web Design", "W3 Assist", "essexwebsitedesign.co.uk" and "Essex Website Design" referenced on this Web site are the trademarks or registered trademarks of W3 Applications in the UK and/or other countries. Other product and company names mentioned on this Web site may be the trademarks or registered trademarks of their respective owners.
Unless otherwise indicated, this Web Site and its contents are the property of W3 Applications and/or its subsidiaries, affiliates, or assigns. The site and its contents are protected, without limitation, pursuant to U.K. and foreign copyright and trademark laws. By accessing this Web Site, you agree to the following terms and conditions. If you do not agree, you have no right or license to access this Web Site and you should not do so.
General Terms
1. You are authorised to download one copy of the material on this Web Site on one computer for your personal, non-commercial use only. In doing so, you may not remove or in any way alter any trademark, copyright, or other proprietary notice. Except as allowed in the preceding sentence, you may not modify, copy, distribute, republish, commercially exploit, or upload any of the material on this Web Site without the prior written consent of W3 Applications. No intellectual property or other rights in and to this Web Site, other than the limited right to use set forth above, are transferred to you.
2. W3 Applications MAKES NO REPRESENTATIONS OR WARRANTIES WITH RESPECT TO THIS WEB SITE OR ITS CONTENTS, WHICH ARE PROVIDED FOR USE "AS IS". W3 Applications DISCLAIMS ALL WARRANTIES, EXPRESS OR IMPLIED, INCLUDING WITHOUT LIMITATION THE IMPLIED WARRANTIES OF TITLE, NON-INFRINGEMENT, MERCHANTABILITY AND FITNESS FOR A PARTICULAR PURPOSE, WITH RESPECT TO THE WEB SITE AND ANY WEB SITE WITH WHICH IT IS LINKED. W3 Applications ALSO MAKES NO REPRESENTATIONS OR WARRANTIES AS TO WHETHER THE INFORMATION ACCESSIBLE VIA THIS WEB SITE, OR ANY WEB SITE WITH WHICH IT IS LINKED, IS ACCURATE, COMPLETE, OR CURRENT.
3. It is your responsibility to evaluate the accuracy and completeness of all information, opinions and other material on this Web Site or any Web Site with which it is linked. Price information is subject to change without notice.
4. To the fullest extent permitted by applicable laws, W3 Applications and its employees, agents, suppliers, and contractors shall in no event be liable for any claims, charges, demands, damages, liabilities, losses, and expenses of whatever nature and howsoever arising, including without limitation any compensatory, incidental, direct, indirect, special, punitive, or consequential damages, loss of use, loss of data, loss caused by a computer or electronic virus, loss of income or profit, loss of or damage to property, claims of third parties, or other losses of any kind or character, even if W3 Applications has been advised of the possibility of such damages or losses, arising out of or in connection with the use of this Web Site or any Web Site with which it is linked. You assume total responsibility for establishing such procedures for data back up and virus checking as you consider necessary. POSTINGS (if applicable)
5. To the extent that portions of this Web Site (such as "chat rooms" or "bulletin boards") provide users an opportunity to post and exchange information, ideas and opinions ("Postings"), BE ADVISED THAT W3 Applications HAS NO OBLIGATION TO SCREEN, EDIT, OR REVIEW POSTINGS PRIOR TO THEIR APPEARANCE ON THIS WEB SITE, and Postings do not necessarily reflect the views of W3 Applications To the fullest extent permitted by applicable laws, W3 Applications shall in no event have any responsibility or liability for the Postings or for any claims, damages, or losses resulting from their use and/or appearance on this Site.
6. W3 Applications reserves the right to monitor all Postings and to remove any which it considers in its absolute discretion to be offensive or otherwise in breach of these terms and conditions.
7. You hereby represent and warrant that you have all necessary rights in and to all Postings you provide and all material they contain; that your Postings shall not infringe any proprietary or other rights of third parties; that your Postings shall not contain any viruses or other contaminating or destructive devices or features; that your Postings shall not contain any defamatory, indecent, offensive, tortious, or otherwise unlawful material or content; and that your Postings shall not be used to carry out or solicit any unlawful activity and/or be used to make commercial solicitations.
8. You hereby authorise W3 Applications to use and/or authorise others to use all or part of your Postings in any manner, format, or medium that W3 Applications or such other parties see fit. You shall have no claim or other recourse against W3 Applications for infringement of any proprietary right in Postings.
9. Indemnification: You hereby agree to indemnify and hold harmless W3 Applications from and against any and all claims, charges, demands, damages, liabilities, losses, expenses, and liabilities of whatever nature and howsoever arising (including but not limited to any legal or other professional fees and the costs of defending or prosecuting any claim and any loss of profit, goodwill, and any other direct or consequential loss) incurred or suffered by W3 Applications directly or indirectly by reason of any act or omission which you commit in breach of these terms and conditions and the obligations and warranties contained in them.
Terms and Conditions for Hosting Services and Supplied Websites
W3 Applications supplies standard/bespoke websites and, in the vast majority of cases, websites with Content Management facilities. Some websites are supplied as "budget" websites or "budget rental" websites. These budget websites often include content management facilities that fall under the same terms and conditions below, however it should be noted that extra copyright restrictions apply (see below).
General:
1. Where websites are supplied as "bespoke" or "purchased" the customer retains full copyright and ownership of the Website logos, graphics, layout, website code and content, but NOT any underlying code of the content management system and its functions.
2. Where websites are supplied as "budget" "budget purchased" or "budget rental" W3 Applications retains copyright of the underlying code, layout and general site graphics. The customer retains copyright of the content and any bespoke "parts" of the website that were specifically designed for them (e.g. the site banner).
3. Where websites are supplied without underlying functions and facilities (such as W3 Web Manager) the customer retains full copyright and ownership of the HTML code, content, layout and graphics.
4. Where websites are supplied using the W3 Applications Content Management System (hereafter referred to as "W3 Web Manager" or "the CMS") copyright and ownership of the website code, content, layout and graphics remain with the customer and the continued use of the the CMS is freely given. Where a customer decides to remove a website from our servers for hosting elsewhere we will, for a reasonable fee, supply the website and accompanying systems and assist in setting it up on external servers. It should however be noted that the content management system itself will be supplied fully encrypted and will not be accessible to you or other agents for maintenance or further development.
5. WE RETAIN FULL RIGHTS AND OWNERSHIP OF THE CONTENT MANAGEMENT SYSTEM AT ALL TIMES AND PROVIDE THIS ONLY AS A SOFTWARE PACKAGE. NO SOURCE CODE FOR THE CMS WILL BE SUPPLIED WITHOUT SPECIFIC ARRANGEMENTS. The full intellectual property rights, copyright and ownership of the CMS code, its content, functions, layout and graphics remain with W3 Applications.
6. No source code, manuals, certificates or other documentation are generally supplied with our websites unless specifically agreed in the quotation or other documented agreements. Any necessary manuals and support documentation will usually be supplied through our websites.
Hosting and support:
W3 Applications agrees to provide the client web hosting and, where applicable, the Content Management functions for a monthly or annual fee. W3 Applications will never require clients to advertise for W3 Applications on their website in any way shape or form unless agreed upon such as a non-profit organisation receiving complimentary hosting. However we normally supply websites with a small link to us in the copyright line which can be removed by you. This link is to enable your customers contact us directly in the event that there is a problem with your website. Clients are allowed to use the hosting services for business/commercial or personal websites or content.
Content:
All services provided by W3 Applications may be used for lawful purposes only. Transmission, storage, or presentation of any information, data or material in violation of any United Kingdom (or any other country) law is prohibited. This includes, but is not limited to: copyrighted material, material that is threatening or obscene, material that is "adult only" content, or material protected by trade secrets and other statue. The subscriber agrees to indemnify and hold harmless W3 Applications from any claims resulting from the use of the service which damages the subscriber or any other party.
Non-Acceptable Content:
Pornographic and illegal content is prohibited on all of our servers. This includes sexual content, or direct links to illegal/pornographic content elsewhere. This is also true for sites that promote any illegal activity or content that may be damaging to our servers or any other server on the Internet. Links to such materials are also prohibited. W3 Applications will be the sole arbiter as to what constitutes a violation of this provision.
Examples of non-acceptable content or links:
Pirated software
Hacking programs or archives
Warez Sites
Porn
Spamming Software
Background-running Programs:
We do not allow background-running programs. This includes any IRC related software such as bouncers and bots. In certain cases we may allow programs to run continually in the background, these are considered on a one to one basis and an extra charge will be incurred based on system resources used and operational maintenance needed.
Banned Scripts:
You are free to use any scripts you wish provided they do not affect the normal operations of the server and they are not mentioned specifically below. Scripts that are commonly known for causing server disruption include large cgi-based message forums, auctions, and banner exchanges. In the event a script affects normal server and/or administrative operations, W3 Applications reserves the right to disable the account pending client cooperation and resolution.
Distribution and/or Transmission of Obscene or Indecent Speech or Materials:
Violation of indecency and obscenity laws can result in criminal penalties.
Intellectual Property Rights:
Material accessible to you through W3 Applications's services may be subject to protection under United Kingdom (or any other country) copyright laws, or laws protecting trademarks, trade secrets or proprietary information. Except when expressly permitted by the owner of such rights, you must not use W3 Applications's services in a manner that would infringe, violate, dilute or misappropriate any such rights, with respect to any material, which you access or receive through the W3 Applications Network. If you use a domain name in connection with W3 Applications hosting service or similar service, you must not use that domain name in violation of any trademark, service mark, or similar rights of any third party.
Network Security:
Customers may not use W3 Applications's services with an attempt to circumvent user authentication or security of any host, network, or account. This includes, but is not limited to, accessing data not intended for the customer, logging into a server or account the customer is not expressly authorized to access, password cracking, probing the security of other networks in search of weakness, or violation of any other organization's security policy. Customers may not attempt to interfere or deny service to any user, host, or network. This includes, but is not limited to, flooding, mail bombing, or other deliberate attempts to overload or crash a host or network. United Hosting will cooperate fully with investigations of violations of systems or network security at other sites, including cooperating with law enforcement authorities in the investigation of suspected criminal violations. Users who violate system or network security may incur criminal or civil liability.
Defamation:
Defamatory speech distributed over the Internet can result in civil liability for the defamer.
Refusal of Service:
W3 Applications reserves the right at its sole discretion to refuse or cancel service. Violation of any of W3 Applications's Rules and Regulations could result in a warning, suspension, or possible account termination. Accounts terminated due to policy violations will not be refunded.
Spam or Unsolicited E-Mail:
You must not use W3 Applications's services, equipment or any email address associated with our hosting services in connection with the transmission of spam, flames, mail bombs, or substantially similar, unsolicited email messages. Your domain may not be referenced as originator, intermediary, or reply-to address in any of the above. This prohibition extends to the sending of unsolicited mass mailings from another service that in any way implicates the use of W3 Applications's services, hosting equipment or any of W3 Applications's email addresses. A message is considered unsolicited if it is posted in violation of a newsgroup charter or if it is sent to a recipient who has not requested or invited the message. For purposes of this provision, merely making one's email address accessible to the public will not constitute a request or invitation to receive messages.
If you are found to have spammed, W3 Applications reserves the right to disable your domain without warning. In addition, W3 Applications may impose a £100 penalty for each spam policy violation. W3 Applications solely reserves the right to refuse or cancel service to known spammers. Lastly, W3 Applications reserves the right to determine what violates this policy. As such, any violation may result in cancellation of services without refund.
Abuse:
Any attempts to undermine, slander, libel, threaten, or cause harm to a W3 Applications service, server, customer, employee, or the company directly is strictly prohibited and is grounds for immediate termination without refund. In addition, we will pursue all attempts to the fullest extent of the law.
Indemnification:
Customer agrees that it shall defend, indemnify, save and hold W3 Applications (or it's employee's/owners) harmless from any and all demands, liabilities, losses, costs and claims, including reasonable legal fees asserted against W3 Applications, its agents, its customers, officers and employees, that may arise or result from any service provided or performed or agreed to be performed or any product sold by customer, it's agents, employees or assigns. Customer agrees to defend, indemnify and hold harmless W3 Applications against liabilities arising out of; (1) any injury to person or property caused by any products sold or otherwise distributed in connection with W3 Applications's services; (2) any material supplied by customer infringing or allegedly infringing on the proprietary rights of a third party and (3) copyright infringement. Customer agrees to limit the liability of W3 Applications to the amount paid for service.
Refunds Policy:
Hosting/support is charged annually in advance. You may cancel your account at any time before your billing date, and you will not be billed for the next period.
If you are paying annually for web site hosting services, we will not issue a pro-rata refund for months not used.
All hosting and domain registration fees are non-refundable, in whole or in part, even if your domain name registration is suspended, cancelled or transferred prior to the end of your then current registration term.
We do not offer any kind of "money back" guarantee.
Disclaimer:
W3 Applications will not be responsible for any damages your business may suffer. W3 Applications makes no warranties of any kind, expressed or implied for services we provide. W3 Applications disclaims any warranty or merchantability or fitness for a particular purpose. This includes loss of data resulting from delays, non-deliveries, wrong delivery, and any and all service interruptions caused by W3 Applications, its suppliers and its employees. W3 Applications makes no "uptime" guarantees.
W3 Applications keeps "disaster recovery" backups of key server and CMS systems only and these backups are not available for customer use. Whilst it may be possible to restore data or files from these backups, there would be some work involved in recovering them, in which case a charge of £50+vat would be made.
The CMS also takes regular backups of the database and there are various facilities on the control panels where you can make your own backups and copies of all files and images uploaded to the website should always be kept.
W3 Applications can accept no responsibility for any loss of data or consequences arising from server or coding issues, or human error. We always advise clients to back up their site data regularly for their own protection.
W3 Applications furthermore expects that its customers who provide hosting services (resellers) to others will ensure its customers fully comply with all applicable laws concerning the privacy of online communications and any other policy of W3 Applications. A customer's failure to comply with those laws will violate this policy.
If a customer provides hosting services (resellers) to others and decides to cancel their reseller hosting account with W3 Applications then W3 Applications will not be responsible for maintaining hosting for the resellers customers without prior arrangement.
All communications (emails, verbal or written) are between W3 Applications and the client. These communications are private and are therefore not to be shared with any other parties.
Finally, W3 Applications wishes to emphasise that in accepting services, customers indemnify W3 Applications for the violation of any law or W3 Applications policy, that results in loss to W3 Applications or the bringing of any claim against W3 Applications. This means that if W3 Applications is sued because of activities of the customer that violate any law, or this policy, the customer will pay any damages awarded against W3 Applications, plus costs and reasonable legal fees.
Failure to comply with any of our terms & conditions will result in grounds for immediate account deactivation.
W3 Applications reserves the right to change, edit, or update the policies contained in this document at any time for any reason without notice.
Limitations of support services:
All support issues should be logged by raising a ticket at 3wassist.co.uk otherwise we cannot guarantee that the issue will be addressed. We are happy to take support calls via telephone or email, Mon-Fri, during normal office hours, however all requests will need to be followed up by raising a ticket if further action is required from us. Please note: we do not accept support requests via SMS or social networking. Our mobile phones are set to automatically delete sms from unknown senders, due to the high level of spam we recieve. So we may not even be aware that you are trying to contact us.
Our annual support fees are limited to support of your hosting account, website code, and assistance in helping with using the content management system. It does not cover assistance to 3rd parties or training new staff to use the system.
We charge for our time and costs for supporting external agencies such as Search Engine Optimisation Companies, Copywriters/Designers, PCI Compliance Companies and staff members who have not previously been trained.
Ad-hoc 3rd party assistance (including phone calls, emails, training and coding or design work) is charged at a rate of £25 per 15 minutes. We do not charge for the first 15 minutes of incoming calls or simple queries, however we will charge for all time spent on outgoing calls and any significant queries/emails etc., unless by specific prior arrangement.
Where 3rd parties contact us without prior arrangement we will advise them of our charges and ask them to authorise the costs with you (via the support system) before continuing with the call.
If in doubt, please ask and we will be happy to give an estimate of costs and can often provide a fixed-price quotation or agree a retainer for on-going 3rd party support at a much lower rate. Or raise a support ticket and we will advise as to whether charges are likely to be made.