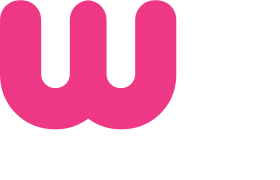 GDPR Statement
At W3 Applications Ltd. we take the issue of Data Protection seriously.
With full respect to the fact that our clients use W3 Applications Ltd. for handling their core information, we consider security of our clients' data as one of our top priorities.
Therefore, compliance with the new General Data Protection Regulation (GDPR), which is due to take effect from 25th May 2018, is high on our agenda.
As part of our GDPR readiness initiative, we are looking into the following key aspects in terms of GDPR compliance validation and improvement:
Assisting our customers in the Personally Identifiable Information (PII)/Personal Data that is being collected and helping them to make sure that it is handled in accordance with GDPR standards
Providing our users with appropriate control mechanisms to safeguard their personal data
Reviewing our security and privacy processes currently in place in order to enhance them as needed, and providing the necessary documentation as per the GDPR requirements
Working with our customers to ensure GDPR compliance during data exchange
Training responsible W3 Applications Ltd. employees in terms of GDPR regulations and procedures
Updating our Privacy Policy and Terms & Conditions agreements to bring them into full accordance with the new regulations
W3 Applications Ltd. expects to be fully GDPR compliant by 25 May 2018, when the new GDPR comes into effect.
Here are some important facts regarding W3 Applications Ltd's GDPR compliance to date:
W3 Applications Ltd. does all our data processing in UK-based cloud centres. W3 Applications Ltd. guarantees that there is no cross-border data transfer and that all data is safely handled within the UK.
W3 Applications Ltd. employs Heart Internet (part of the Go Daddy and Host Europe Group) for physical datacentre hosting, security and secure infrastructure management. Heart Internet have pledged to be fully GDPR compliant before the due date. We do not use any other companies or sub-contractors to store or handle our customers' data.
W3 Applications Ltd. only gives access to customer data to fully-trained employees. Data is never passed to outside agencies, including Heart Internet. We have very strict policies in place safeguarding access to personal data. Data (including all backups) is always stored and processed on the above-mentioned servers and is never downloaded and kept on local devices.
In terms of software security, W3 Applications Ltd. applies regular security validation processes and external penetration testing to meet the required data security at any given time.
W3 Applications Ltd. already has all necessary procedures in place enabling data owners to exercise their rights under GDPR and, if it should occur, to promptly report any detected breach to the established UK/EU authorities. We are advising and assisting our customers to help them to ensure that they also have the necessary procedures in place.

Our data protection officer is:
Mr P I Hitchman
W3 Applications Ltd.
Unit 3 Crouchmans Yard
Great Wakering
Essex SS3 0HW