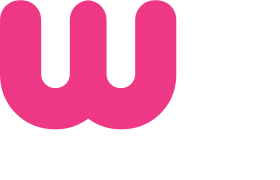 Hosting solutions to suit everyone
Whether you're running the smallest of brochure sites or the biggest, most complex e-commerce/membership sites, we have the perfect hosting solution for you.
If you're a web designer looking to host your own websites, or a company looking for someone to host and manage your online business, we can help.
Our range of professional hosting solutions includes:
Our hosting plans come with full account management and website support. Many hosting provider advertise low-cost hosting, but that does not come with support for you, your website and any behind-the-scenes functionality. We can provide a number of hosting plans to suit all needs:
Shared hosting. Most small "non-active" websites run on shared hosting. The cost of hosting depends largely on the number of websites sharing the resources. The more websites sharing the server, the cheaper the hosting will be, however it can come at a price - speed and reliability! We source the most reliable shared hosting we can find, using the biggest and best providers, operating from some of the UK's biggest data centres.
Premium hosting is essentially the same as shared hosting, however the big difference is that the server is shared by far fewer websites, thus giving you better performance, bandwidth and reliability.
Dedicated hosting means that you get the server all to yourself, giving you maximum speed, bandwidth and reliability. Dedicated servers come in all shapes and sizes. If you have a big, complex website, serving many thousands of customers, we can work out the best hosting package for your needs.
VPS hosting is essentially the same as dedicated hosting, but it's a slightly different system in that the resources are "virtual". This means that you have dedicated resources that may span more than one physical server. It makes hosting more easily scalable - extra resources can be purchased as and when required, without the need for physical upgrades i.e. to CPU, memory, hard drives etc.
Reseller Hosting can be any of the above and are intended for experienced web designers/developers who are looking for low-cost hosting solutions that they wish to manage themselves. We supply the hosting and hosting support. The website code/backups and updates etc. are your responsibility. You can set up your own customer accounts and upload your websites to our professional, high bandwidth servers, which are located in some of the best data centres around the UK.
Whatever your hosting needs, we can advise on the best hosting solution for your website and company.
Call us today on 08432 893220 (switchboard) or 01702 217771 (direct) for a friendly chat about the best hosting solution for you.